Product Info
Aqua Protect XXL: Sterile plasters for larger and post-operative wounds.
Hansaplast Aqua Protect XXL plasters are sterile wound dressings for 100 % waterproof protection of larger and post-operative wounds.
*Hansaplast plasters block 99% of dirt and bacteria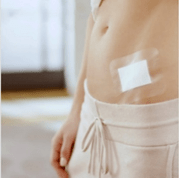 With their 100 % waterproof, flexible film and strong adhesion, the plasters are ideal for washing, showering, bathing and swimming. The large wound pad cushions your wound without sticking to it.

Clinical Studies
The efficacy of the Hansaplast Aqua Protect plasters has been proved in several clinical studies. Interested in knowing more?
Packaging Size
Product
Type
Size
Quantity
Product :
Aqua Protect XXL
5 Strips
(one strip size)
Type:
Size:
8 x 10 cm

Quantity:
5 Strips